I got myself a new desk for the coming year. Up until two days ago, all my things were scattered around my bed. My knitting basket was by the foot, my sewing machine was by the head, my big bag of fiberfill was left wherever.
So I decided to get rid of my old set of rattan drawers and replace them with a desk-cum-shelf piece o' furniture. It took me and Marc three hours and two different malls before we found the perfect one -- We found an Oxford Ladder!! And it is, in fact, a desk-and-shelf-in-one! It's pretty minimalist-looking too, so it was perfect for me.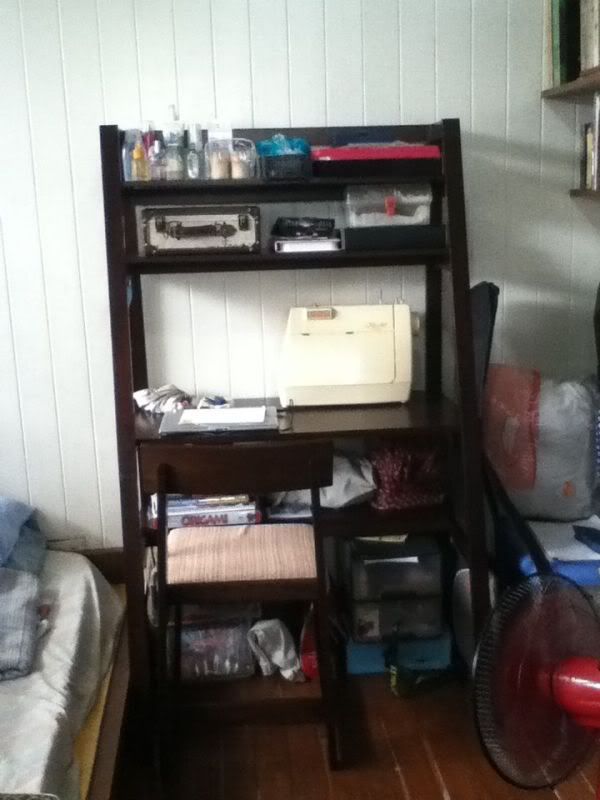 Everything that was stored horizontally in my side of the room is now stacked vertically. Creating more space!
:D