I bought a cardigan last December that was too tight. It was yet another impulse buy. Agh! And just when I'd decided to
alter it a bit
, my brother borrowed my Singer Mon Ami sewing machine and broke it. Agh!
I went back to the shop I bought it from and had it traded in (with a bit more additional money out) for a slightly more "hi-tech" one: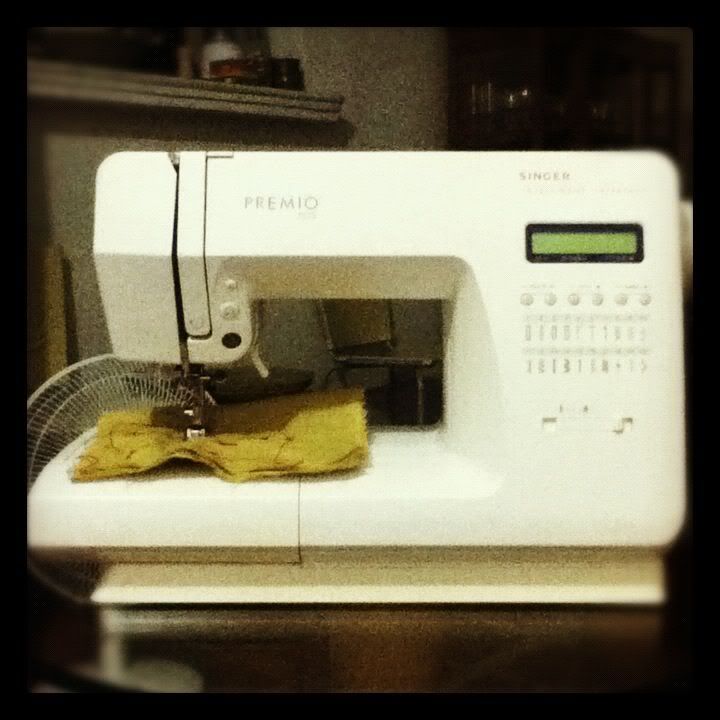 It's a Singer Premio! Got it second-hand from the shop by the pier.
(They also sell cheap, second-hand sergers too! :O)
It has more stitch variations, a built-in threader, an easier bobbin-winder and a very user-friendly button-hole-maker! I first had some qualms about the fact that it was push-button operated and not pedal-operated. I wasn't sure if I could get the hang of it, me being a bit of a control-freak. But it worked out fine! I love my new machine. I guess it was a blessing in disguise when my brother broke my old one.
Anyway, as I mentioned earlier, I finally got around to making some alterations with that gray cardigan. And here it is: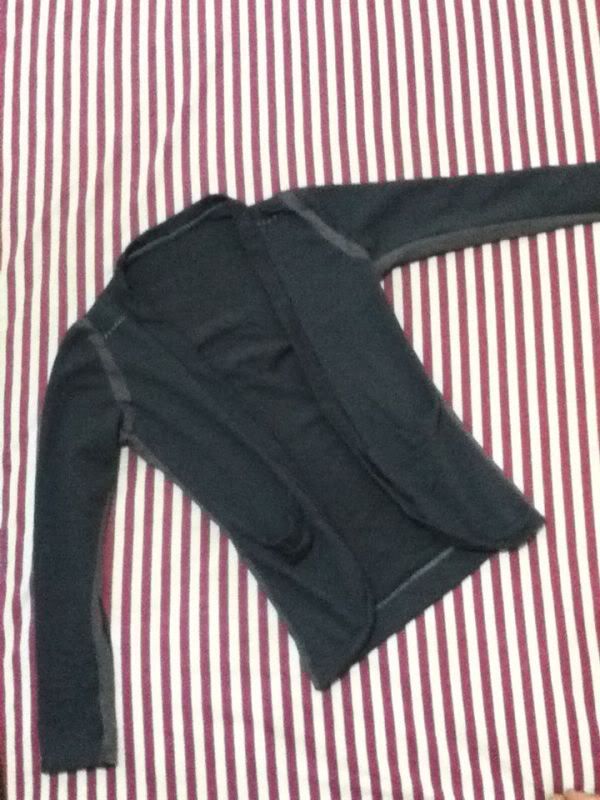 I added extra fabric between seams using a lighter gray-colored jersey cloth. Miraculously, my seams don't look as crooked as they really are up close! The jersey fabric works great because my original problem was the cardigan being too tight. Now it fits so comfortably.
Some detail: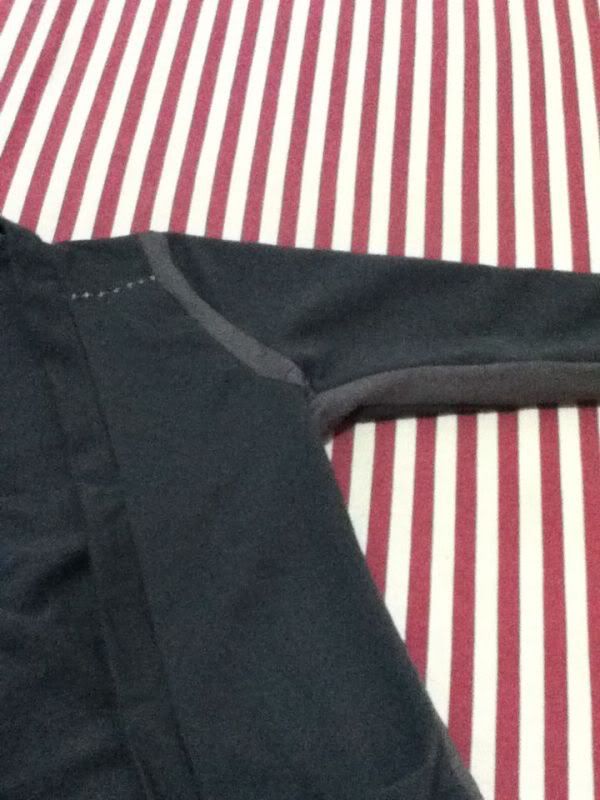 The lighter colored cloth doesn't look as tacky or as "sporty" as I had feared.
I also added some tiny flower-like embroidery detail (lovin' the new machine, like I said!) to cover up the ugly original seam.
Looks decent after all! Another thing to wear in the office.